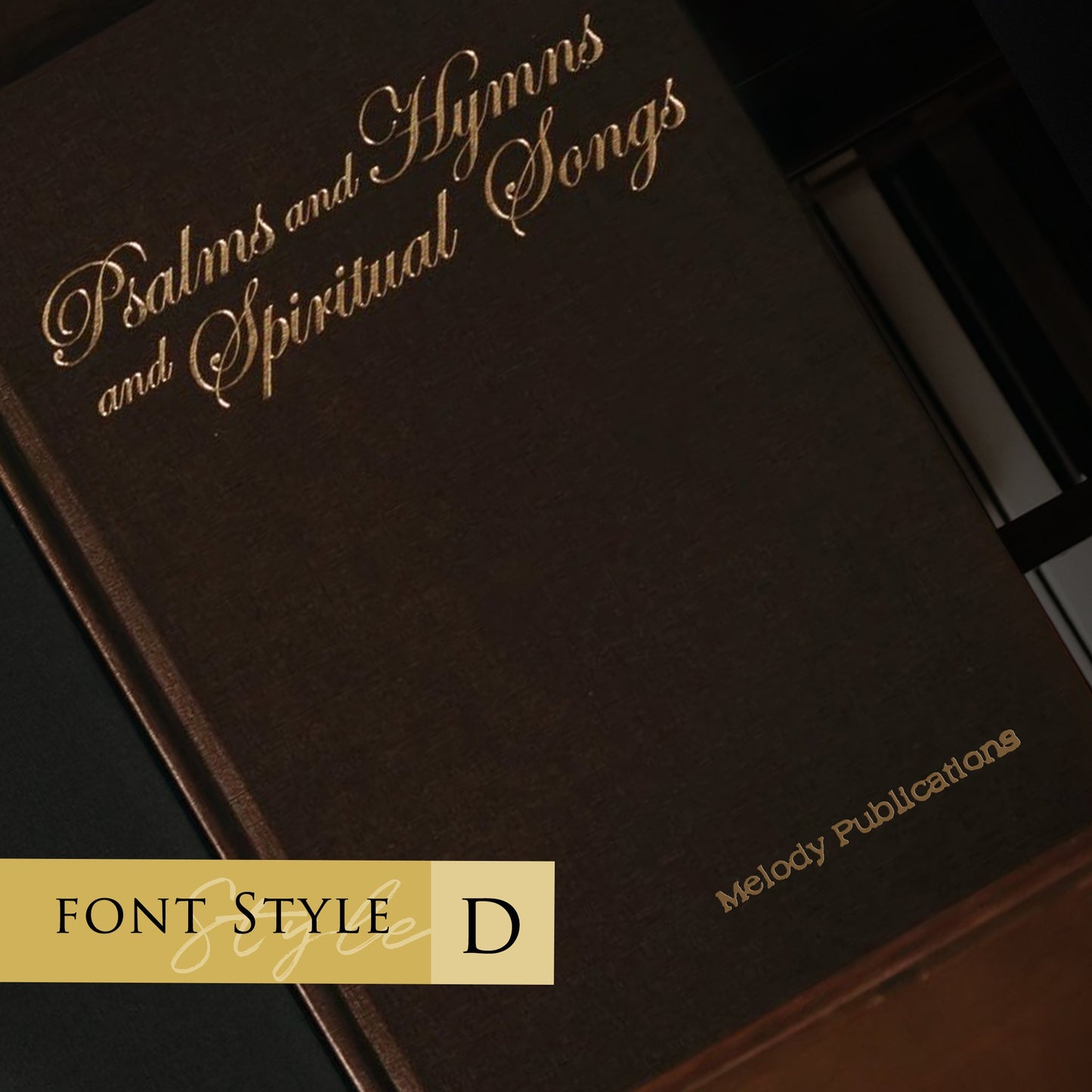 Colour
Their burgundy is fairly dark, more brown than red.
Wonderful Hymnal!
This hymnal is great quality, and the engraving looks great on it! Thank you Melody Publications!
Beautifully Engraved!
I recently purchased a copy of this hymnbook for my family, and chose to have it personally engraved. Of the several styles offered, I picked a font that best suited us, and it arrived expertly done!
Thank you very much-
The Broyles Family
Spencer, NC
Looks great!
Very thrilled to get the piano teacher a hymnal with her name!
Engraving looks really good but it's not complete until it's written in Heaven.
Thankful for a song book to have each song in its entirety.
For years singing songs like There Is a Fountain Filled with Blood…
always ending with "this poor lisping stammering tongue Lies silent in the grave."
Amen "For me a blood-bought free reward, Reserved in Heaven for me."
Praise God!
Let customers speak for us